ODN
wishes you a happy new year !
… and offers you this pocket concert to inspire you
renewal, positivity, hope and freedom
Click on the present 🙂
Maurice Ravel – Introduction et Allegro, excerpts
BONUS of Léman Bleu special
recorded on Nov. 15th 2020 at the Victoria Hall
THE ODN ON TV!
In replacement to our cancelled concert of 15th November 2020,
Léman Bleu dedicated us a special program
broadcasted LIVE from the Victoria Hall
presented by Julie Zaugg
A "pocket concert" organized in extremis for the occasion by seven musicians of the ODN under the direction of our conductor Antoine Marguier, accompanied by exclusive interviews of several public figures, including Maxim Vengerov, who was meant to be the soloist of the initially planned concert.
POSTPONED to 29th Jan. 2022 - 20h
Miloš Karadaglić, guitare
https://orchestredesnations.com/wp-content/uploads/2019/06/LOGO_ODN_GREY-300x219.png
0
0
mariana
https://orchestredesnations.com/wp-content/uploads/2019/06/LOGO_ODN_GREY-300x219.png
mariana
2019-06-05 18:01:46
2020-12-07 22:47:27
New Year's concert
https://orchestredesnations.com/wp-content/uploads/2019/06/LOGO_ODN_GREY-300x219.png
0
0
mariana
https://orchestredesnations.com/wp-content/uploads/2019/06/LOGO_ODN_GREY-300x219.png
mariana
2018-09-06 22:04:13
2021-01-03 12:47:45
10 ans pas comme les autres
C'est ce soir que devait avoir lieu notre concert du Nouvel An, en compagnie de l'immense MILOŠ, qui nous faisait l'honneur de jouer en soliste avec nous. À quand la reconnaissance de la culture comme bien essentiel et vital à notre société ?

Restez connectés pour connaitre la date de report de ce concert. ... See MoreSee Less
Load more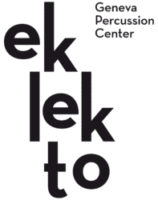 Cliquer ici pour ajouter votre propre texte